Looking for some fun in the sun? Drift off into a relaxation vacation — or embark on an awesome adventure with a cruise ship vacation!
From family friendly fun to 24/7 DJs in a nightclub at sea, there are so many cruise options out there. Picking the one that suits you and your dream vacation needs the best can be a bit confusing. Cruise connoisseur and travel enthusiast, Devon Alexis, loves the variety of cruise vacations… from destination-centric voyages to concert cruises that feel like a party at sea!
Cruise Ship Vacation Packages
Some cruises are all about the onboard experience; others are more about fun that awaits after the travel. Deciding which cruise vacation fits your needs may seem a bit overwhelming at first. With so many options at your disposal, the choosing can become confusing! Avid traveler and cruise connoisseur, Devon Alexis believes there's a cruise vacation for everyone. It all comes down to what you have in mind for your dream vacation.
Whether you're looking to pump up the party or entertain the kids while you embrace some much-needed relaxation, there's a cruise for you. In Devon Alexis's experience, selecting the right cruise for you (and/or your family!) is all about deciding what you want out of your vacation in the first place. There are a plethora of packages to choose from that will bring together all the activities you want out of your vacation. Many of these packages will help take out the planning hassle by giving you a full itinerary of things to do. Devon Alexis loves these package deals because they tend to save you money and eliminate the decision making part of the process. After all, your vacation should be about relaxation — not difficult decisions.
The adventure all starts with choosing your cruise!
How to Choose Your Cruise
Destination Vacations
Do you want to see glaciers up close and personal? Or maybe you want to explore a tropical getaway and enjoy the journey along the way! Destination vacations are a popular choice among cruise ship categories. In fact, most travelers prefer these as they offer an opportunity for an extended vacation of sorts. If you're planning to travel somewhere anyway, why not add a cruise into the mix?
Concert Cruises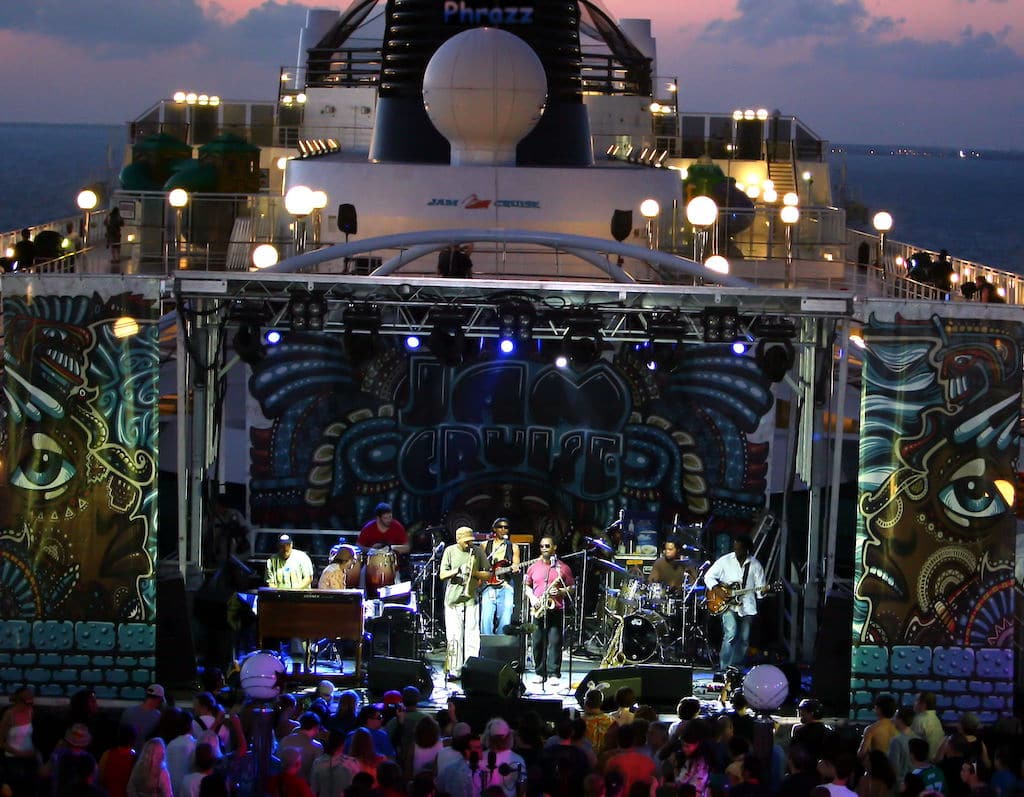 Concert cruises are by far a favorite for Devon Alexis! The music blogger and freelance writer loves the entertainment and excitement of this category. Over the years, many artists have taken fans aboard cruise-led tours… and Devon Alexis is quite the fan of these cruise concerts!
There are concert cruises that feature specific bands and artists. But there are also plenty more that focus on genre alone, like the Country Music Cruise and The Smooth Jazz Cruise '22: Back to Sea Edition. Either way, these trips are something special because they're a lot like a party that cruises you through the fun!
But of course, destination vacations and concert cruises aren't the only ships to choose from! When planning your cruise travel vacation, Devon Alexis recommends that you start by mapping out what you're looking for in your little getaway. From there, the rest of the planning process will just coast on into place.