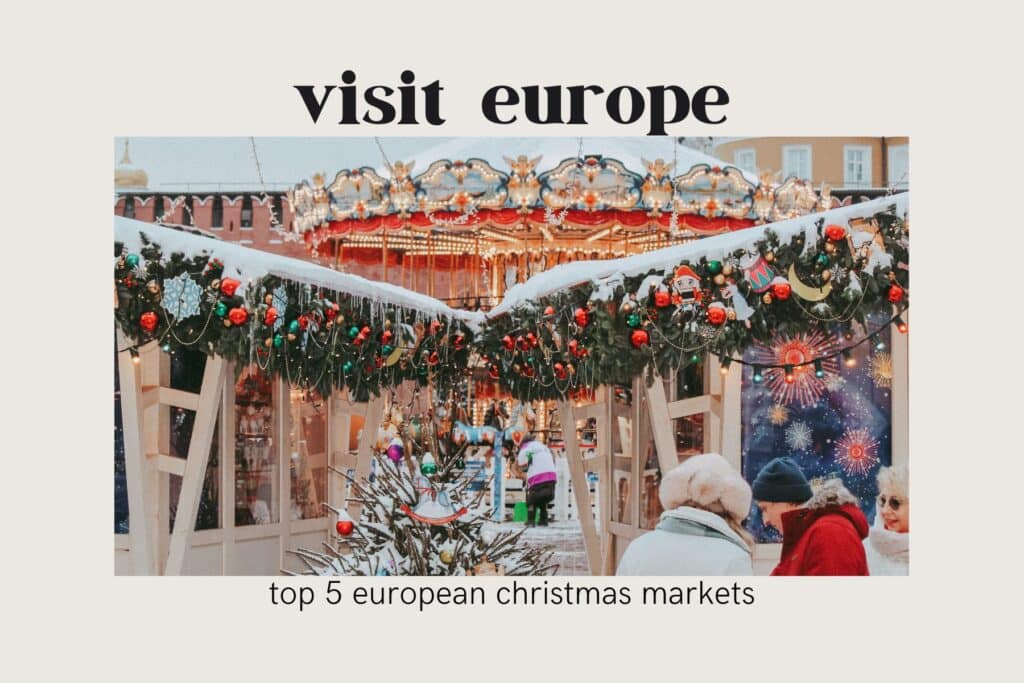 As winter's chill wraps around Europe, a festive warmth kindles in its cities and towns. That can only mean one thing – Christmas Market season is here! For travelers who relish the festive spirit, Europe's Christmas markets are a wonderland.
But when do Christmas markets start in Europe? Typically, these enchanting markets begin in late November and last until Christmas Eve, enveloping Europe in a magical holiday atmosphere.
5 Best European Christmas Markets
Here's a roundup of the top 5 best Christmas markets in Europe, each offering a unique festive travel experience: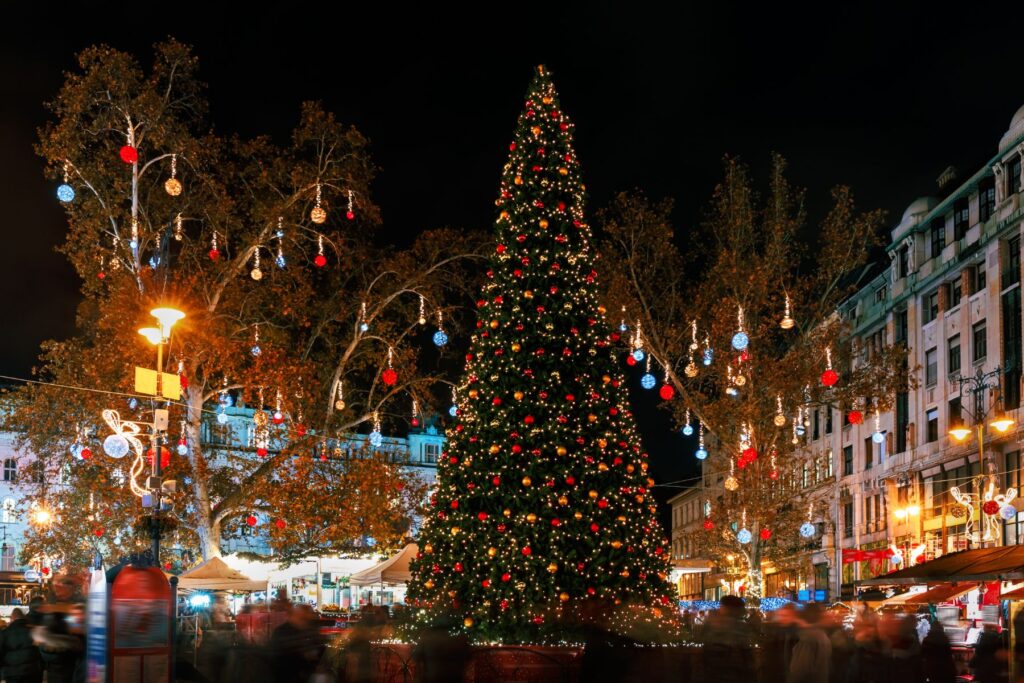 Budapest, Hungary
The Budapest Christmas Fair and Winter Festival transforms Vörösmarty Square into a festive wonderland.
Here, you'll find:
Wooden stalls brimming with traditional Hungarian crafts
Mouth-watering street food like kürtőskalács
An ice skating rink for the young at heart.
With Christmas carolers and twinkling lights, the ambiance is nothing short of magical.
Basel, Switzerland
Nestled along the Rhine, Basel hosts Switzerland's largest Christmas market. Wander through rows of stalls adorned with twinkling lights, offering everything from handcrafted wooden toys to scrumptious Swiss treats.
The festive season in Basel is a blend of tradition and charm, with a picturesque backdrop that feels like a Christmas card come to life.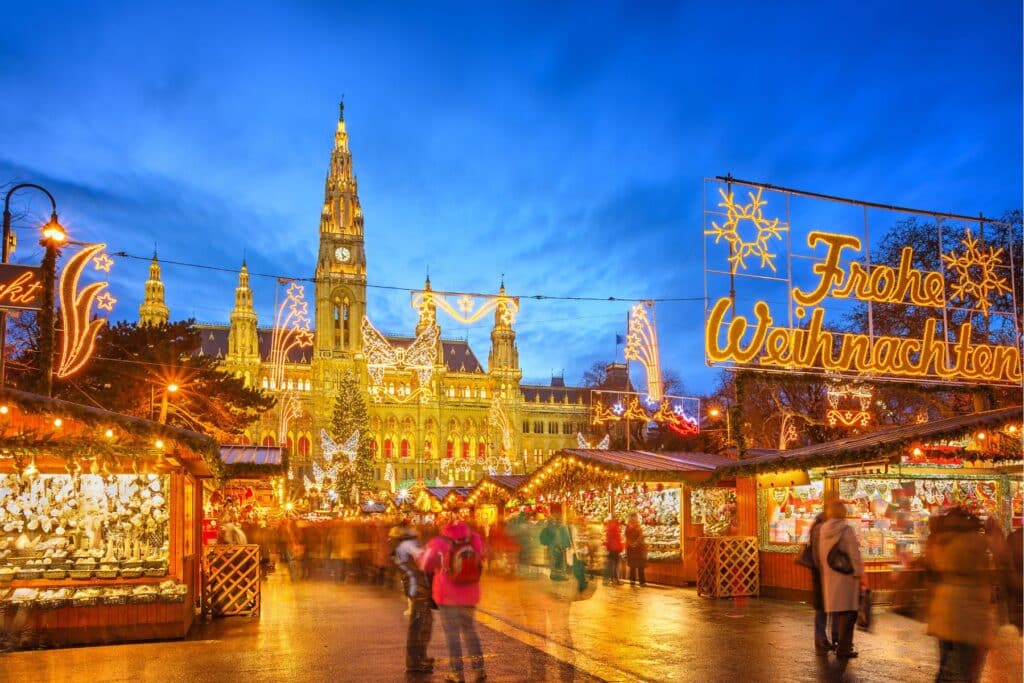 Vienna, Austria
The Viennese Christmas Market, set against the backdrop of the City Hall, is a sight to behold. You'll find beautifully decorated booths selling everything from traditional Christmas decorations to Austrian delicacies. Don't miss the ice rinks and nativity scenes that add to the city's enchanting festive atmosphere.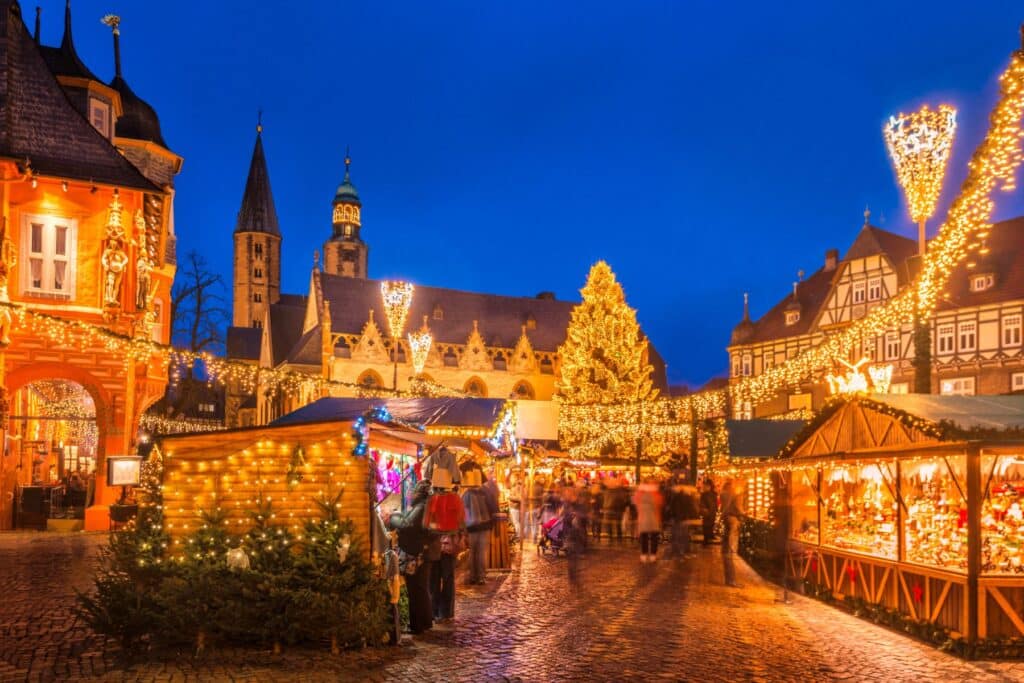 Christmas Markets in Germany
Germany is often dubbed the 'Capital of Christmas' due to its myriad markets. From the world-renowned Nuremberg Christkindlesmarkt to the charming markets in Cologne, each German market has its unique flavor.
Expect a sea of festive lights, Santa Claus appearances, and the irresistible aroma of roasted chestnuts and mulled wine.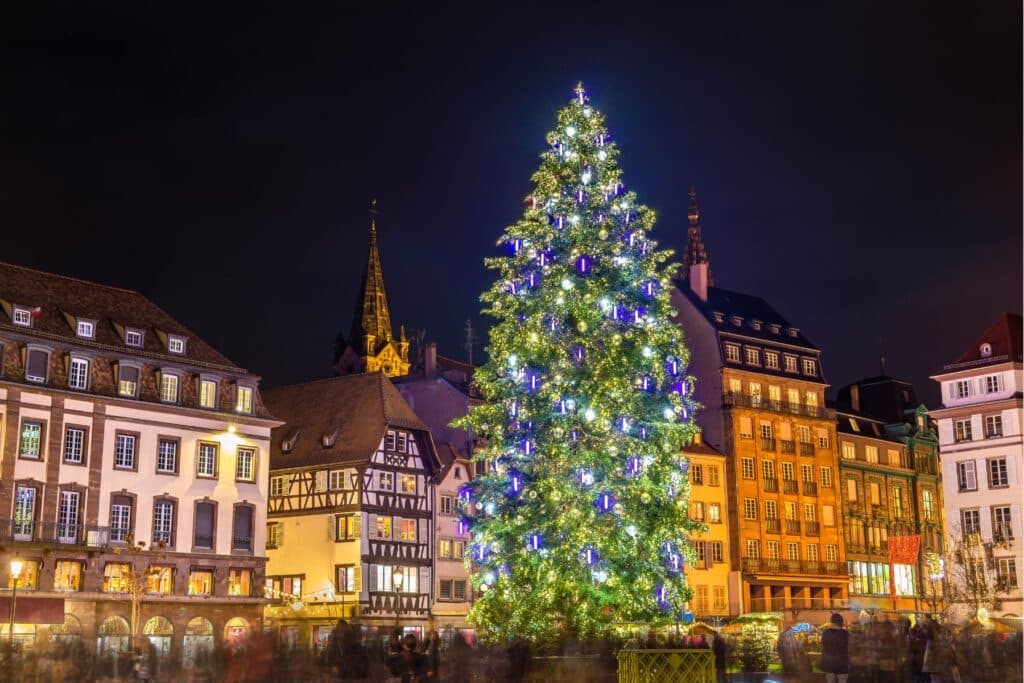 Strasbourg, France
Strasbourg, the self-proclaimed 'Capital of Christmas,' hosts a market that's a blend of French and German traditions. Explore its whimsical stalls, indulge in Alsatian specialties, and marvel at the city's massive Christmas tree. The market's vibrancy and historical setting make it a must-visit on your Christmas market trip.