If you are a young traveler going off on your first trip soon, you don't want mishaps to ruin your adventure. When you are in a new place, you are out of your element, and it can be easy to make careless mistakes that will cause you a ton of stress. Travel blogger Devon Alexis shares 3 common travel mistakes and how to avoid them.
Overbooking yourself. It's understandable that you want to try and see as much as possible while you are traveling. However, you are going to stress yourself out by doing this. You need to essentially schedule extra time to get between destinations in case of delays. Try planning one or two big activities or sights per day so that you have time to really take everything in.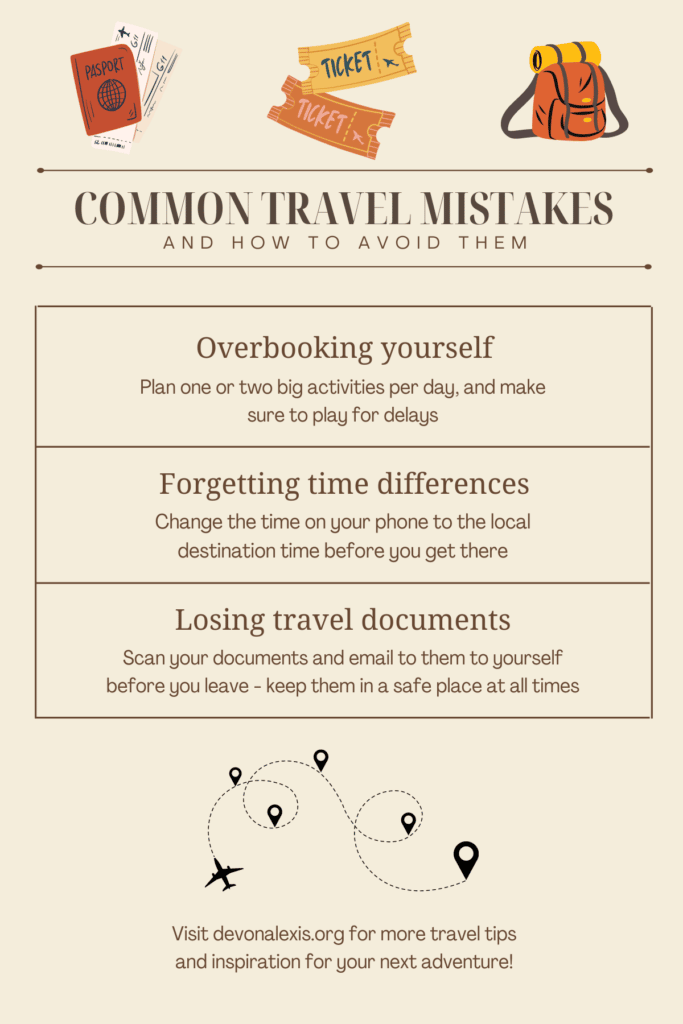 2. Forgetting time differences. It can be really easy to forget to switch the time on your phone to the local destination time – especially if you are going between several different destinations. Make a habit of doing this while on the plane before you land, especially if you have reservations for something once you reach your destination.
3. Losing travel documents. It's always best to wear an over-the-shoulder bag to keep all of your essentials in while you travel. However, sometimes losing important documents like your passport is just unavoidable. Before you travel, scan all of your documents and email them to yourself. It will be much easier to go to the embassy and get a replacement.