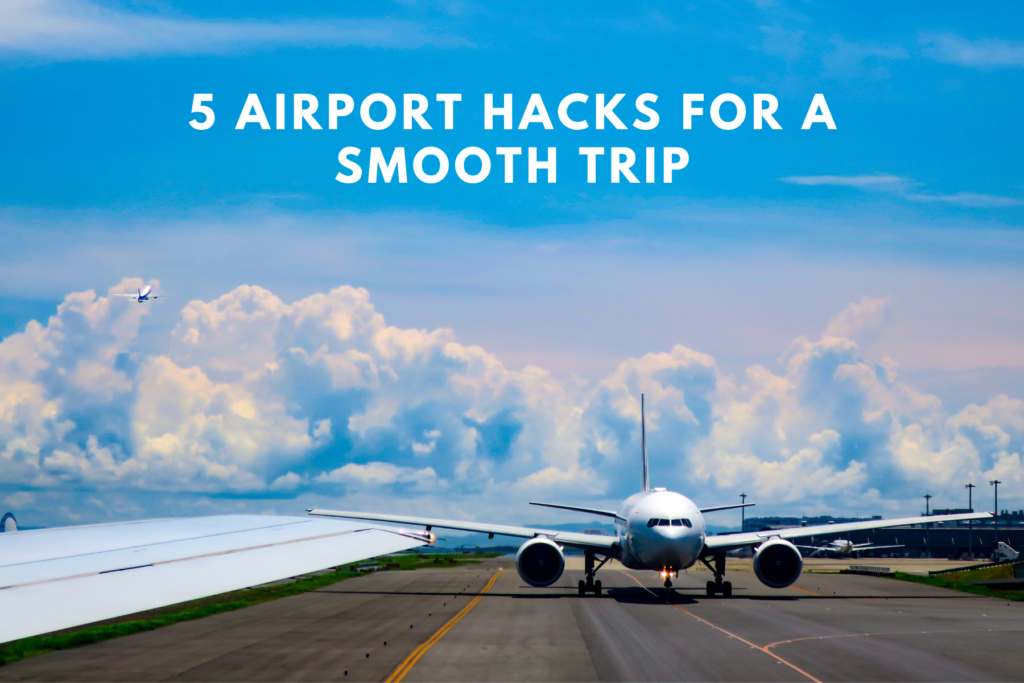 Going to the airport is one of the most stressful parts of going on a trip. Long lines, expensive food, and lots of people – it can definitely put a downer on your vacation if you aren't prepared. With just a little bit of planning, your time at the airport doesn't have to be so hectic.
As a savvy traveler who loves to explore new places, Devon Alexis has picked up a few helpful tips along the way. Here are 5 airport hacks for a smooth journey.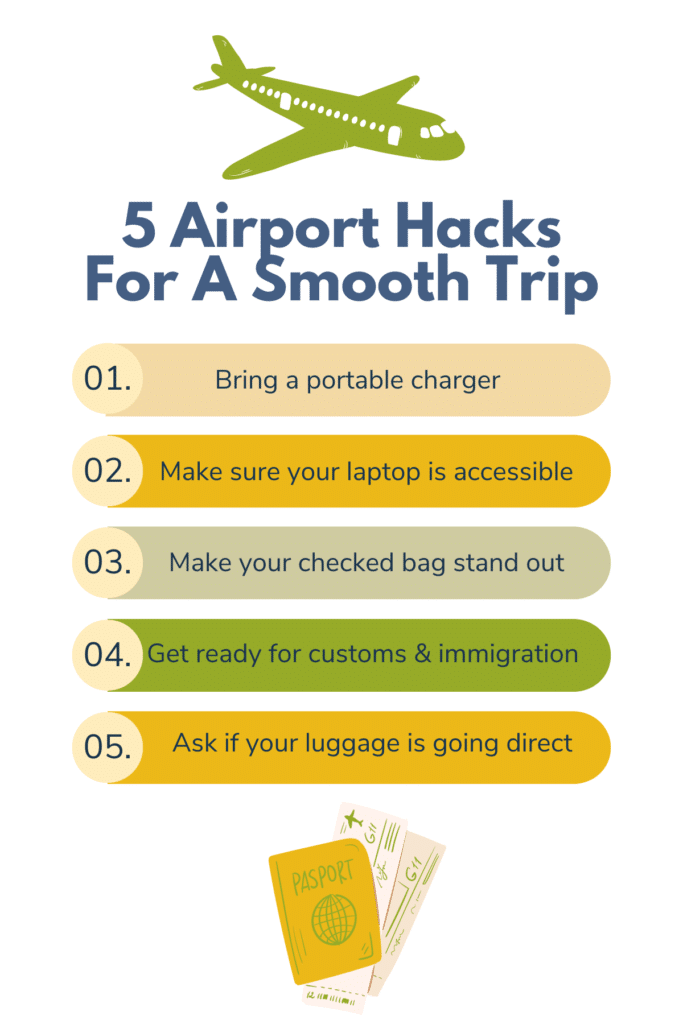 Take a portable charger in your carry-on luggage. Not only are they great when exploring your destination, but they can really save you while in transit. If the airport is busy, you might not be able to find an outlet. Some planes have USB plugs, but they don't always work – so just take one with you.
Get luggage that has a separate compartment for your laptop/tablet/etc so that it is easily accessible when it's time to go through security. Make sure your liquid bag is in an accessible location as well.
Tie a bright ribbon to your suitcase to make it stand out. Don't forget to put on a luggage tag with contact information, and never buy a black suitcase. Take a picture of it before you leave so it will be easy to find if it gets lost in transit. 
If you are going to go through customs & immigration, it's a good idea to print out hotel and flight reservations – or at least have the emails saved and ready to go if they ask where you're staying.
When you check in, always ask the staff member if your luggage is going directly to your final destination (if you have a layover). You don't want to be stuck somewhere without all of your stuff!