Traveling by train is a great way to travel in between cities and see the beautiful scenery of a country. Air travel has become the norm, and while it does get you to your destination faster, it can be extremely expensive and stressful.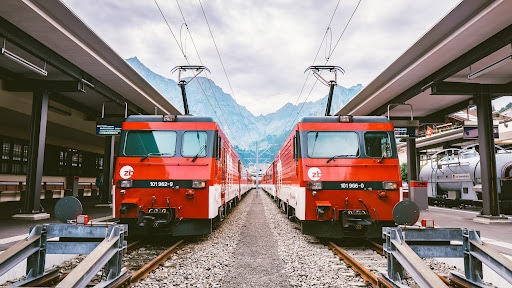 Trains can alleviate a lot of this stress. You'll have more room to get up and move around when you want, there aren't the crazy security lines you'd get at the airport, and there's always something to look at outside. All you have to worry about is sitting back, relaxing, and taking in the sights as opposed to worrying about taking a wrong exit while driving or being crammed into an airplane.
Food is also often better on trains versus on an airplane. Airline food has a notoriously bad reputation, and there's a reason for this – because of the dry air and low cabin pressure, you actually can't taste as well as you can on the ground.
Train travel is also way better for the environment than traveling by plane or car. Planes account for an extremely high percentage of carbon emissions, and cars aren't too great either compared to public transportation. You can reduce emissions and save the planet every time you choose a train journey.
Devon Alexis is a travel blogger who loves to explore, and she believes that the journey is just as important as the destination. See the world in a unique way by choosing train travel.