There are countless tips online about travelling, but a lot of these focus on what to do when you're already at your destination. Before you even set foot out of the door, there are a few things you should do to mitigate potential disaster on your journey.
If you are going on an international trip, take a picture of your passport ID page and any other identification such as your drivers license or visas if you have them. Save the pictures to an online drive or email them to yourself, and print out several copies to put in each piece of luggage and to carry with you. If you lose your passport, it will be a lot easier to get a new one this way.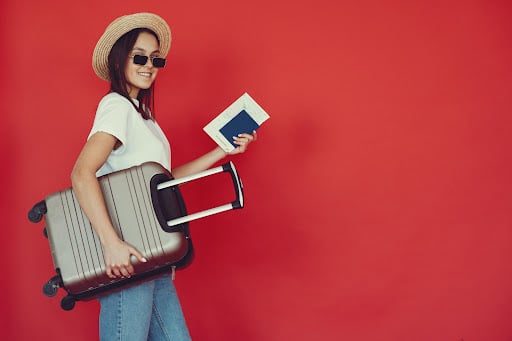 Make sure that your suitcase stands out. Never buy a black or plain looking suitcase – instead, choose something that is a bright color or has a funky pattern. Then, tie on ribbons, draw on it, anything. Put a luggage tag on it with your name, address, and contact information. Thieves are more likely to steal your suitcase if it looks like everyone else's. Again, take pictures of your decked out suitcase, save them, and print them out to hand to airport staff if it gets lost.
You'll also want to make sure that you have all your valuable items in your carry-on bag so that nothing irreplaceable gets lost or stolen. It is also a good idea to write down any accommodation addresses or important itinerary information and keep it in a folder in your carry-on bag.
By following these tips, you will set yourself up for a smooth journey, and you can relax and enjoy your vacation!