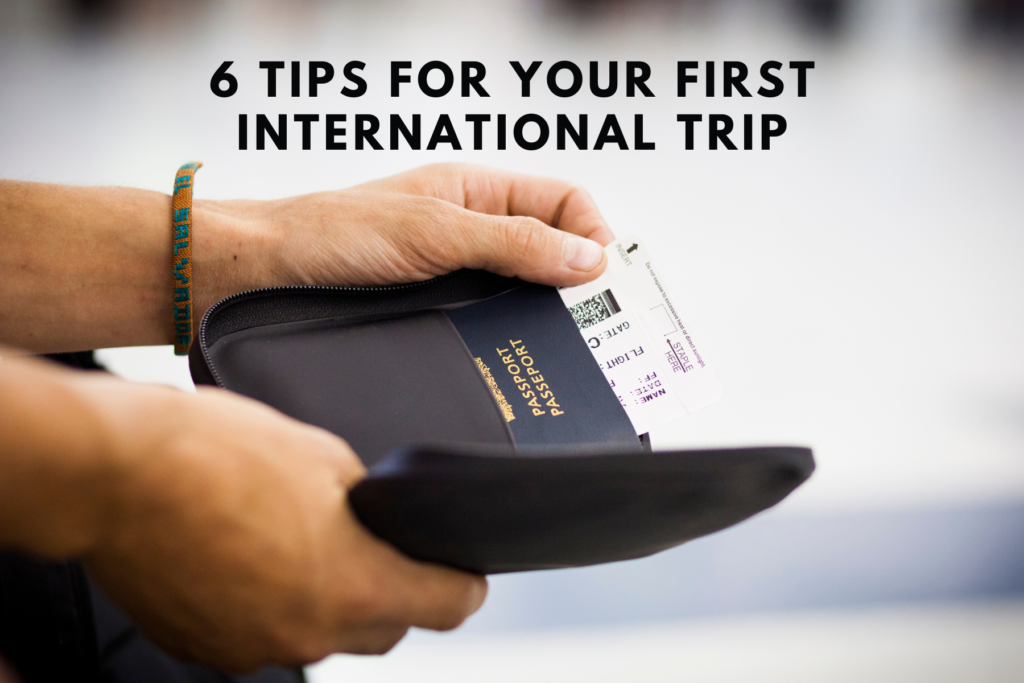 There is almost nothing more thrilling for a traveler than to book a trip across the world! However, if you have never gone abroad before, it can also be a little overwhelming to think about something going wrong while you're far away from home. The best thing you can do before you travel is to be prepared!
As a travel enthusiast, Devon Alexis loves to share her tips for traveling on her blog. Today she shares 6 tips for your first international adventure.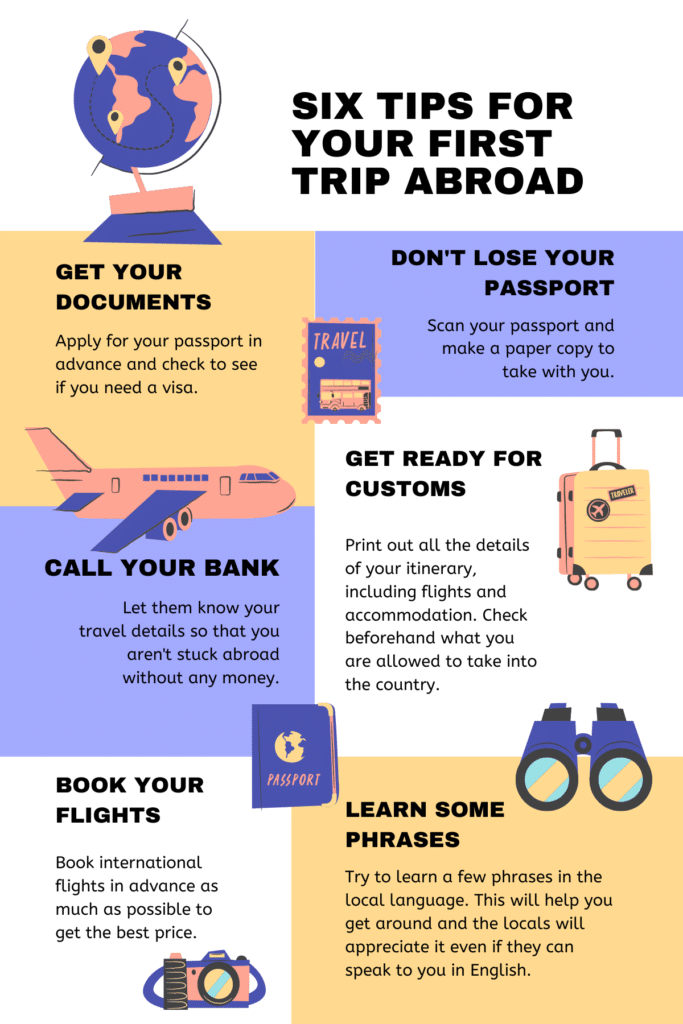 Make sure you have all your documents together. Make sure you apply for your passport well in advance and check to see if you need a visa for the country you are visiting.
Scan your passport and print out a paper copy to take with you so you can leave your real passport at your hotel. If you do lose your passport, having a paper copy on hand will make it much easier for you to go into an embassy and get a replacement.
Call your bank and let them know where and when you are going – you don't want to be stuck in a foreign country unable to access your money.
Get ready for customs. It's a good idea to print out all of your flight details and accommodation confirmations. A customs officer might ask you if you have a flight booked out of the country, where you are staying, and what you are planning to do. Make sure you haven't packed anything you aren't allowed to take!
Book international flights as early as possible for the best price.
Try to learn a few basic phrases in the local language. Even though many people around the world speak English as a second language, they will greatly appreciate the effort.