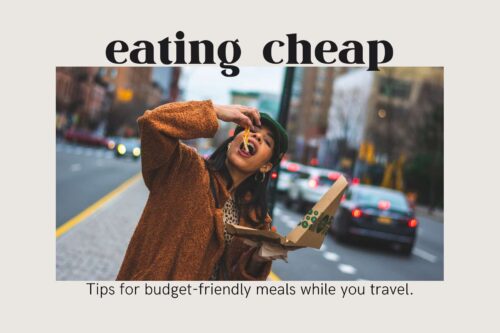 As a budget-conscious traveler, I know how important it is to stretch your money as far as possible while exploring new places. One area where it's easy to overspend is on food. But fear not! There are plenty of ways to eat delicious meals on a budget while traveling. 
How To Save Money On Food While Traveling
Here are some tips for budget-friendly meals on your next adventure:
Shop at local markets
One of the best ways to save money on food while traveling is to buy ingredients from local markets and cook your own meals. Not only is this a budget-friendly option, but it's also a great way to experience local culture and flavors.
Look for street food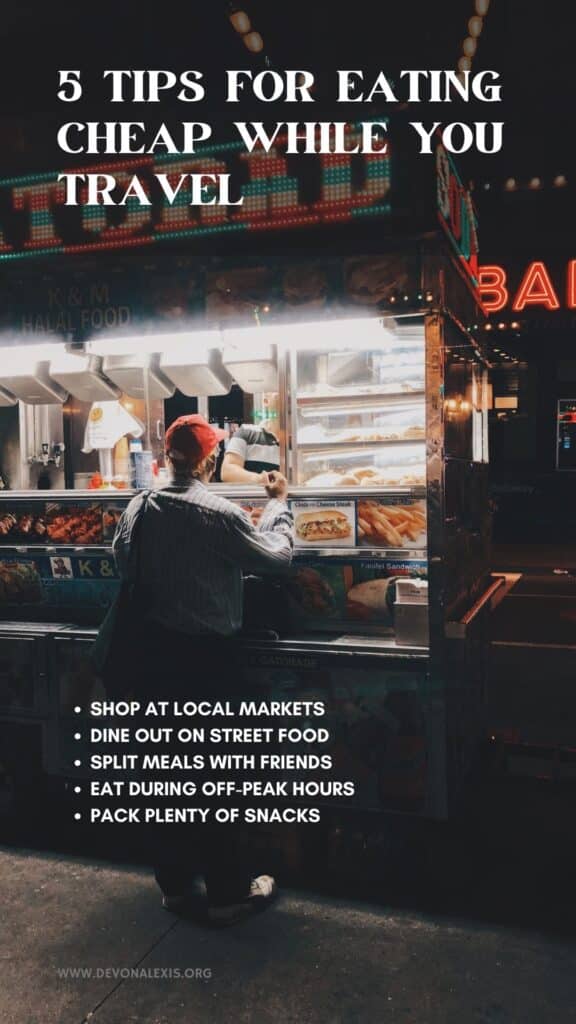 Street food is often a delicious and affordable way to eat while traveling. Plus, it's a great way to try new foods and flavors that you might not find in a restaurant.
Share meals
Many restaurants serve large portions that are meant to be shared. Splitting a meal with a friend or travel companion can be a great way to save money on food costs.
Eat during off-peak hours
Many restaurants offer discounts during off-peak hours. Eating lunch instead of dinner or dining during happy hour can save you money on food and drinks.
Pack snacks
Bringing snacks with you on your travels can help you avoid expensive airport or train station snacks. Plus, having snacks on hand can help you avoid the temptation to splurge on an expensive meal when you're hungry.
Conclusion: Stretching Your Travel Food Budget
By following these tips, you can enjoy delicious meals on a budget while traveling. Remember, food is an important part of any travel experience, and you don't have to spend a lot of money to enjoy it. Happy travels!